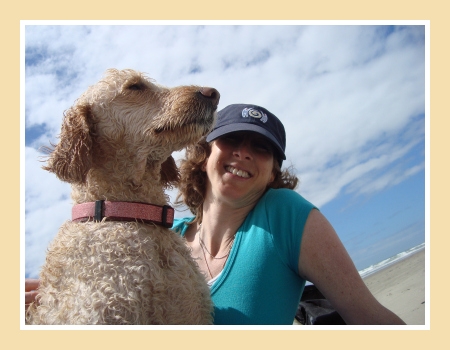 I'm Darlene Sochin, a Reiki Master Teacher, Intuitive Mentor, Access Bars Practitioner and Facilitator, and all kinds of support for other healers. If you are looking for personal and spiritual guidance or you would like to become a healer in business, I'm here to shed light on how much YOU already have inside of you. You are the key and the lock. I'll help you find them 😉
I provide energy body healing, Reiki Training, Access Bars classes, Intuitive and Spiritual Guidance, and business creation for holistic health practitioners.
I love teaching Reiki and Access Bars because my passion and mission in life is to offer empowering tools to others. I am here to remind you that You hold the key to your own destiny. You are the creator of your own life. Learning and exploring Reiki, Access Bars, and your own spiritual and intuitive gifts gives you the keys so you can be in your own driver's seat.
The foundation of my work is tuning into your energy and communicating with your higher self. Through this process, I am able to provide you with what you need and would like to receive more effectively. This may include Reiki healing, intuitive and energetic renewal sessions, and/or Reiki training.
My services are private, 1-1, so that I can be in tune with your specific needs and offer the healing techniques that are best suited for YOUR session or training. As an experienced and professionally trained classroom teacher, it is my nature to understand how and what to present, so the information for you is fun, clear, and easy to remember (and more importantly, to use).
I encourage and teach you as we reach into your deepest thoughts, beliefs, and desires. As we work together, we will create an individualized healing plan to help you grow, heal, thrive, and navigate much more clearly through your life and that which you would like to heal.
Reiki Training at Insync Energy offers a combination of what is conventionally taught in the West AND the beautiful traditions and rituals that make up the spiritual Reiki Ryoho (Healing Art) taught in Japan as Usui Sensei had intended. By introducing chanting and meditation and ceremony, it is an honor and pleasure to provide a taste of Japanese custom found in Japanese Reiki training.

How did I go from being a patient, silly and lovable preschool teacher to a Reiki Master and Intuitive Teacher?
Nine years ago, my husband and I picked up and moved from Boston to Portland, Oregon. We didn't know anyone, we didn't have a permanent place to stay and throughout all of this I got the worst call of my life. The melanoma which had been removed before our journey out to Portland, had spread and required surgery and a hospital stay. I was faced with two choices: 1. To see myself as a "victim" in a tragic situation or 2. To face it head on and become stronger in the process.
Within 1 month of my diagnosis I had my first Reiki healing session and realized that my life purpose was to help others heal. In those first few weeks of diagnosis, I knew I would become a certified Reiki instructor and figured I would focus on cancer patients. Over time, as my client list expanded and my skills transformed, I began to attract clients with "emotional cancers" that they were ready to let go of and move beyond as well. These people come to me with struggles ranging from low self-esteem to extreme depression. One by one I provide a safe space where they can face their struggles, find hope in their choices, and see the light at the end of the tunnel.

What do I offer my clients?
I work with committed individuals looking for any of the below:
Energetic and emotional support during and after Cancer for patients, long term survivors, family, and caregivers
Healing sessions that provide relaxation, clarity, balance, total overhaul of energybody cleansing, and connection to spirit guides
Reiki Training
Answers about Reiki Therapy and Reiki sessions

What makes me unique and stand out from other Reiki Healers and Teachers you can find?
My soul's deep desire is to assist you with uncovering your honest to goodness true self and to help you see you as I do, a Bright Light created to shine and thrive as it was intended we all do. THIS was the founder of Reiki's initial intention, Mikao Usui, that those who use a daily Reiki practice, reach the ultimate state of compassionate enlightenment. True healing is releasing ego and the beliefs that we are not good enough or not the Light. I teach and share Reiki in a safe, nurturing and powerful way that I received when I first learned this magical healing tool. At the time, I had cancer and Reiki saved my life in many ways. Since my experience was so profound, my love for Reiki is expressed in everything I do and say so that no matter how you would like to bring Reiki into your life, I pass along my heart's connection to this unwavering energy.
In the Portland area, it is rare to find private Reiki Training. I offer this as my signature service so that you can choose your own time and be given the sacred initiation in special private ceremony.

We should work together if:
You are committed to feeling better. Everyone wants to feel healthier but not everyone is willing to do what it takes. My clients are reliable, earnest, honest, patient, open, and trustworthy and ready to take that next step into personal healing. I am here to facilitate the journey and support you on the road to wellbeing.
I am committed to helping you dive into your soul and uncover what you have been afraid to admit- YOU are amazing. YOU are capable of creating heaven on earth and making your dreams come true in the here and now. The gifts bestowed upon me were meant to share with you so that you too can heal and shine and live life to the fullest. Let me show you how!
The intuitive path I take you down involves honesty, patience, persistence, responsibility and dedication on both our parts. If you are committed and want to take the next step into the powerful work we can co-create together, contact me and we will plan how you can move forward with the individualized healing programs or Reiki training I offer.
I provide healing practices and classes and support groups for people who are ready let go of what's possibly holding them back from moving beyond the struggles. My programs are designed to assist someone who is prepared to take responsibility for her own life and choices and excited to learn how she can do that. Healing also involves the soul person to walk her part, face her emotions and shadows as well as the assistance of a healing practitioner.
Are you ready to heal, move forward, feel better, and step into your dreams?

How can we get started?
I recommend you call me for a complimentary 15 minute consultation if you are interested in my private Reiki training or individualized intuitive mentoring and healing programs. Contact me here.
Scheduling a sample 60 or 90 minute energy-based session that I offer would give you a personal taste of how I implement my healing techniques. This session would also help you decide if you feel guided to embark on an individualized healing plan with me as your mentor. Schedule with me here.