Fifteen years ago, my husband and I picked up and moved from Boston to Portland, Oregon. On the day we arrived, I received a phone call that confirmed I had cancer. Once the shock dissipated, I was guided by my first angelic encounter to Reiki energy healing. During my first Reiki session I realized that my life purpose was to help others heal. Today, I'm proudly a Reiki Master Teacher, Intuitive Mentor, Access Bars Practitioner and educate others with struggles ranging from "emotional cancer", to low self-esteem, and extreme depression, and mostly people desiring to find their truth, their path, their happiness.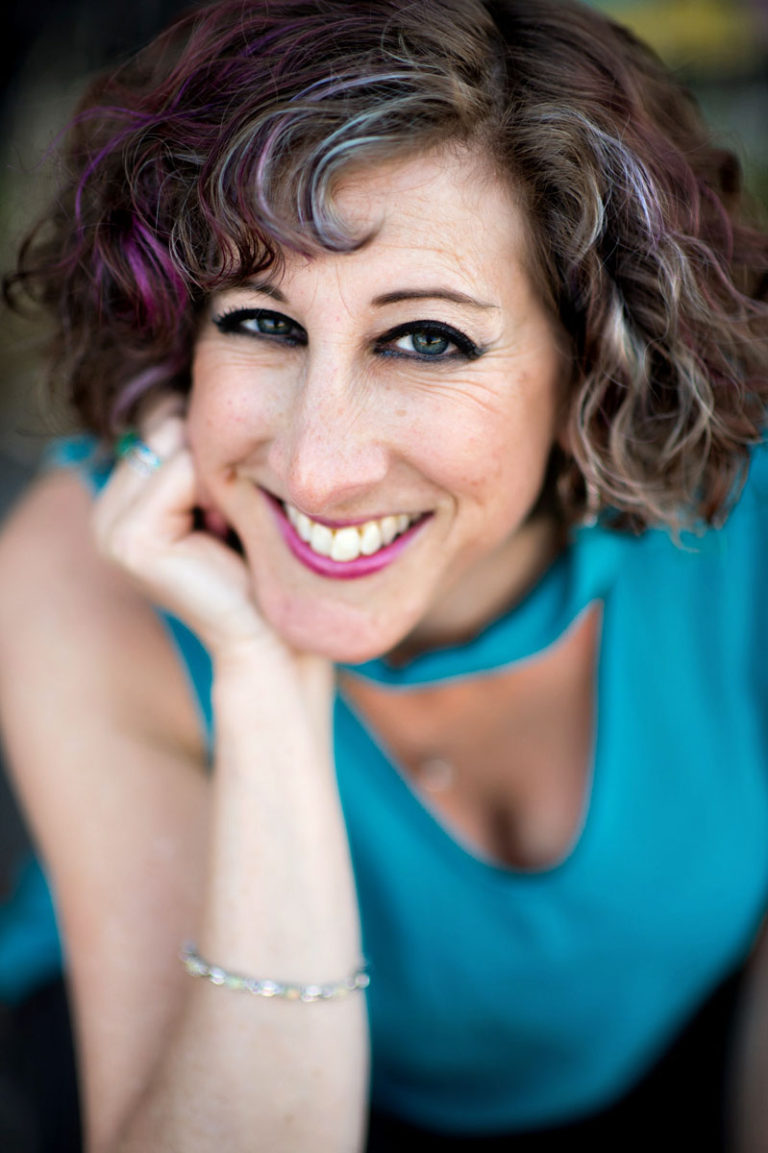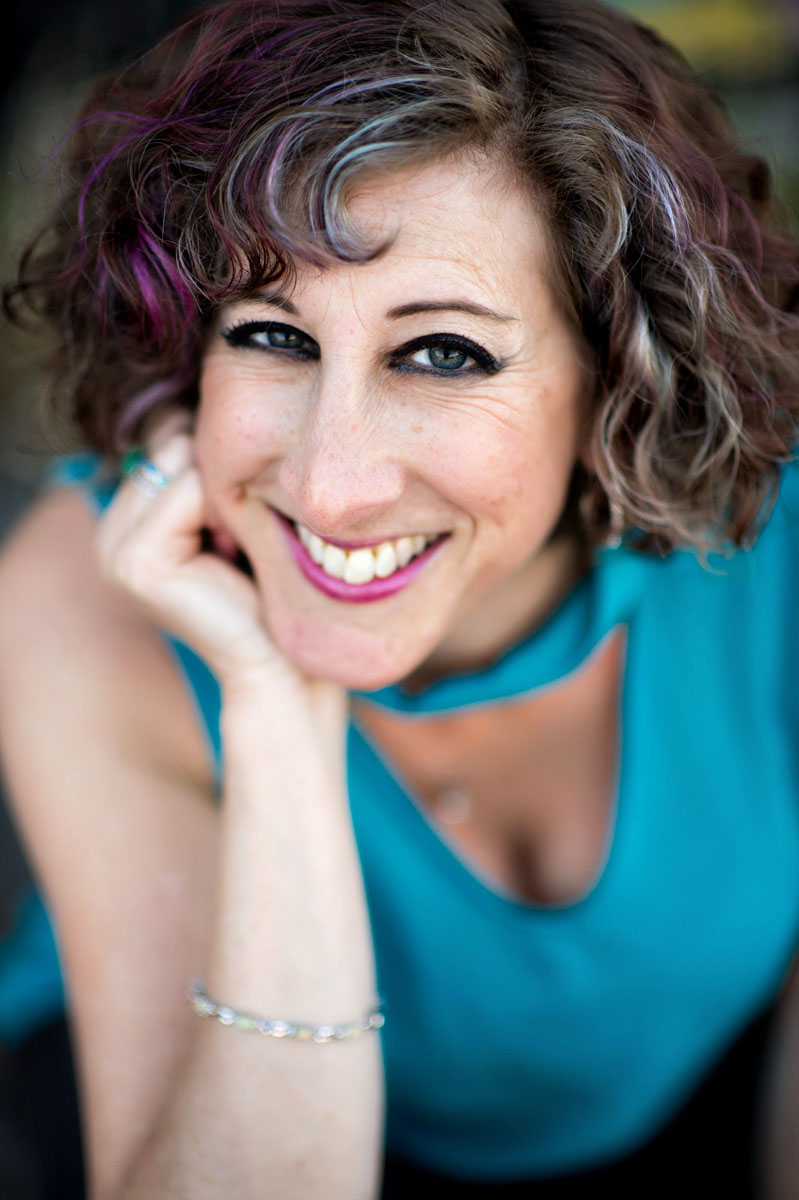 A 26-year Veteran Teacher Turned Healer
When relocating from Boston to Portland, Oregon, we didn't know anyone or have a permanent place to stay. Throughout all of life's turbulence – I received the worst call of my life: The melanoma I had removed before our journey out to Portland, had spread and required surgery with a hospital stay. I was faced with two choices: 1. See myself as a "victim" in a tragic situation, or 2. Face tragedy head on and become stronger in the process.
Within 1 month of my diagnosis I had my first Reiki healing session and realized that my life purpose was to help others heal. In those first few weeks after diagnosis, I already knew I would become a certified Reiki teacher. My plan was that I would focus on cancer patients. Over time, as my client list expanded, and my skills transformed, I began to attract clients not just with physical cancer but also with Emotional cancer, ideas, doubts, and limiting beliefs, that  were stunting their health and joy. Clients now find me when they are ready to let go of and move beyond all of the old, misguided beliefs they adopted over their life time. These individuals come to me with struggles ranging from low self-esteem to extreme depression and loss of connection to Self. One by one, I provide a safe space where they can face their struggles, find hope in their choices, and see the light at the end of the tunnel.

Recently, another bump in the road turned  into miracle, was the crossing of my best friend and Goldendoodle, Lacey.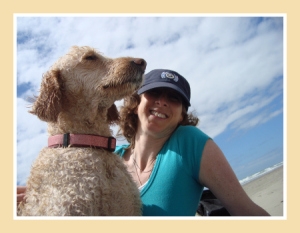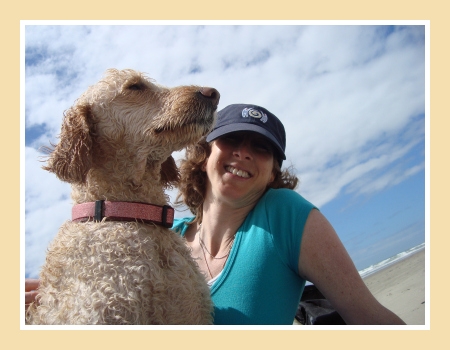 The profound experience of her transition to the spiritual realm, and the extreme grief of her no longer being here in the flesh with me, actually opened the door to my next adventure on my journey with healing gifts to contribute to this planet. When Lacey left her body she was physically lying on the right side of me. As quickly as I could blink, her big, joyful soul stood in front of me commanding me in the way she was bossy when alive! Her message was loud and clear that my next step was to work with the animals which I had been procrastinating over while she was sick. As I sit here today, with Lacey guiding me from above, and her sister, MIllie my Labradoodle, we now provide beautiful, life-changing distance healings for animals all over the world! From Reno, Nevada to Perth Australia, Millie and I send healing and receive animal messages back for their people. The distance healing sessions include animal communication for people wanting to know what their fur babies would like to share. Sometimes it is wisdom about the animal, sometimes it is about the human. Either way, the sessions are touching and sweet and so fun to translate. I am in such joy when asked to provide these moments for both the animals and their person!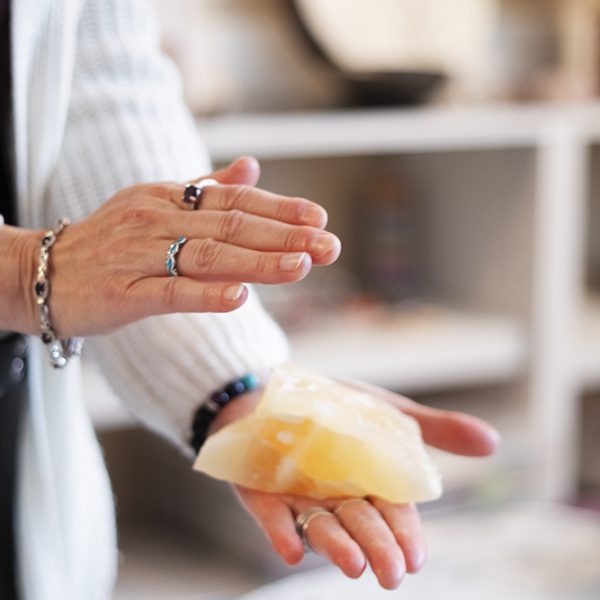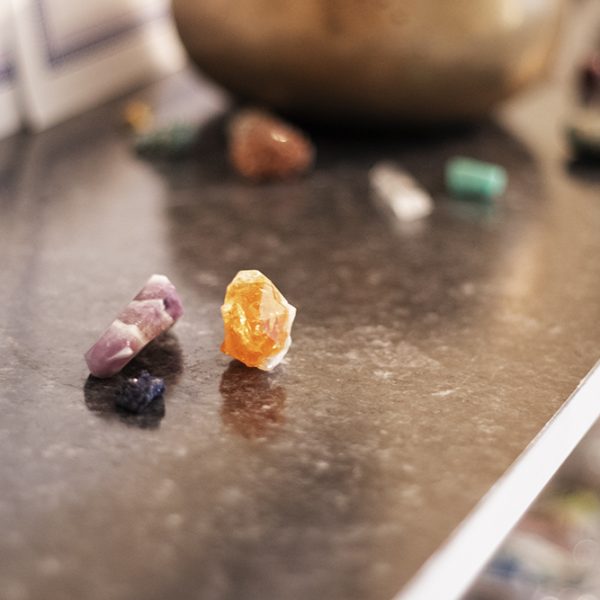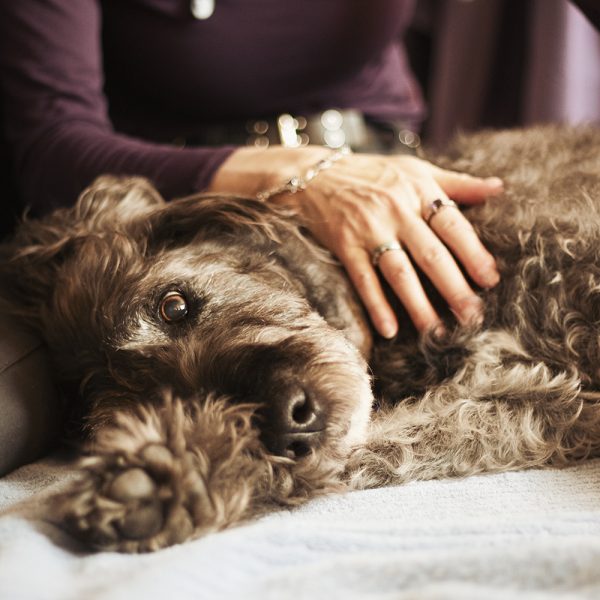 I am here to remind you that you hold the key to your own destiny. You are the creator of your own life. Learning and exploring Reiki, Access Bars, and your own spiritual and intuitive gifts gives you the wand to create and direct your own symphony.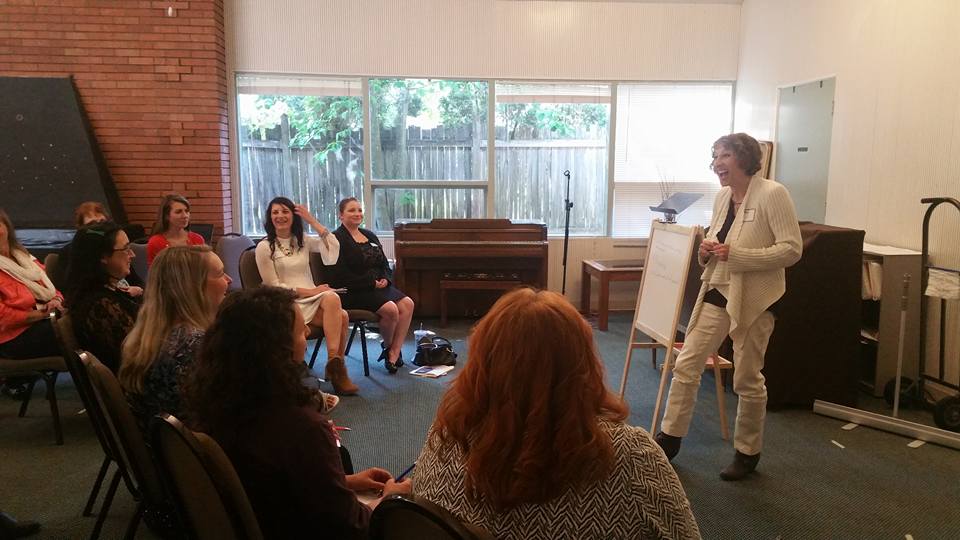 What do I offer my clients?
I work with committed individuals looking for any of the below:
Reiki Training, all levels, including Animal Reiki and Reiki Teacher Training 

Energetic and emotional support during all transitions life presents

Healing sessions that provide relaxation, clarity, balance, and total overhaul of energy body cleansing
Processes to help people develop an unshakable connection to Self and one's own intuition

Individualized recommendations, classes and support groups for those who are ready let go of what's holding them back from moving beyond their struggles

Animal Reiki, locally OR DISTANCE healing of clients' animal companions

Monthly Reiki mentoring, supporting students as they practice daily to integrate the teachings into every day life

Mentoring Healers wanting to start their own business, NOT JUST for Reiki practitioners!


Indigo Healing's trainings and mentoring programs are designed to assist someone who is prepared to take responsibility for their own life & choices and excited to learn how they can continue the momentum of wellbeing and further self growth. The healing sessions, as well as the trainings and mentoring, are provided to give each and every client the opportunity to receive loving, gentle, and compassionate recognition of their hopes, dreams, and value as a divine Being.

 

 
I recommend a complimentary 20 minute consultation call if you are interested in my private training or individualized healing programs.