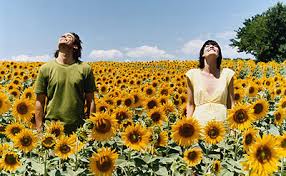 Healers Going Pro!
When you are ready to take that leap the Universe
has been waiting for!
Healers are deep feelers of the heart.
You'd like to offer your gifts to the world but you don't know where to start.
Right here IS the place!
Have you been tempted to turn off your gifts, beautiful Being?
* from the overwhelm
* to fit in
* to not be judged
* for someone else's comfort
* fear of your capacities
* or not sure what they are
* you were scared to ask and to do it alone
What if you had support?
Someone to talk to who totally understands exactly what you're going through? Who can truly see you and get you?
A mentor who's been there and can walk with you down your path and has your back with each crossroads you come across?
Spirituality, intuition  and metaphysics can seem overwhelming, and at times, unclear, maybe not easy to navigate all of the paths and channels.
I've seen so many gifted, loving, purpose-full Beings turn away, shut down, vanish, or hide. We need you now more than ever. And nevermind that, you need you! Your gifts need you. Your body and soul need you.
These glorious gifts were gifted to You.
The beautiful soul reading this knows it's for your eyes and heart to soak in.
You know.
It's your time to shine.
Your gifts will keep reminding you they're there. Believe me, I know what happens when they're ignored and so desire to be shared and utilized. If I can just show you the Light you be, the Gift you be……
If it is a hand to hold you need, a pair of ears to listen, a heart to share it all with, someone who can show you it isn't scary. It doesn't have to be hard. And there are others who Do get You so you don't have to pretend you are someone your not or turn off who you are.
In this transformation, the costume, that no longer fits, is replaced by the True You that was there all along. Alone you are not. Never were.
And by your side is someone who:

 gets you

 listens to you

 knows exactly what those fears are

 is holding that candle so you can see your path and find your way

 a loving heart who will Provide you with the Tools to do it, not tell you How to

 has years of experience learning how to get up again and again

 a playful, joyful spirit that will Empower you to acknowledge your Own gifts, not tell you what they are

 pop up potency calls
Taking this leap onto the unknown ride of your life will be the most fun, uncertain, magical, expansive time you've ever had. I'll be there with you as you explore your gifts with a mentor who gets you, listens, and Encourages you to be only You!
What does Business Mentoring at Indigo Healings look like?
* Questionnaire to answer
* Free 30 minute consult
* Defining your message
* Describing your clients
* Clarifying the results of your services
* Exploring your business model preferences
How you design your offers-1-1 healings, group, workshops, book, blog, etc
* Uncovering the marketing platforms you favor
* Getting you set up with a plan-what, who, where
* Targets and goals
* Healing sessions included
Clearings, Energizing, Dissipating old beliefs and ideas that may slow you down or stop
* Accountability
* Legalities involved in starting a business
What qualifies me to Support you with starting and reinventing a Healer's Business?
For 12 years I have been operating a healing business. I am so excited to share with other healers Everything I have learned over this beautiful journey. I can support you with:
> dissipating the fears and doubts
Dialogue and healing sessions using my personal tools Access Bars, Reiki, and intuitive guidance based on YOUR energy, questions, answers, and beautifully enough, tuning into the energy of your business!
> saving you TIME AND MONEY
I went through years, days, hours of unnecessary steps because I was not clear my message and was completely overwhelmed by all of the gurus and ads everywhere telling me their way was the ONLY way.
Mentoring with Indigo, we site down and clearly uncover what way is right for YOU and your business. You have preferences, ease, and joy in certain areas of business so I make sure you figure that out and find YOUR energetic priorities and platform
> intuitively creating a business that lights you up
At the end of the day, creating a business is going to have to be enjoyable for your as well as sustainable.
As a business energy detective, I read what your business would like to look like.
From there, we create the model and framework that integrates smoothly and effortlessly with your personality, gifts, and business capacities you may not even be aware of yet!
This is NOT a 'one blueprint fits all healers' mentoring program.
Perhaps you just want a one time review and discovery session.
We would meet for 2-3 hours and organize a business model of your choice using the method above based on your answers to an Indigo questionnaire.
Arrange a consult here and we can chat about how you can be supported in creating the healing business you've been dreaming of. The time truly is now!
Investment 
$250
https://indigohealingspdx.com/book-now/
3 Month Coaching

All available online and in-person
* 20 minute Discovery Consult
* 90 minute initial 1-1 session during which we talk about your gifts, goals, and
what is inspiring you at this time. This session also includes energy work and clearings to support your goals
and to empower you to start acknowledging and using your gifts
* WEEKLY check-in calls
* 3 scheduled clearing and energy work sessions (45 minutes each)
* Set of tools and resources to practice and play with that match energy of each session and call
* recordings of all calls to continue the magic
* pdf's of tools from each call and session
* unlimited email support
Investment
$1050
Imagine Being ALL of you.
Come forward fearlessly and joyfully with all of your magical gifts you Be and have!
As a fellow healer, I look forward to hearing from you!!!