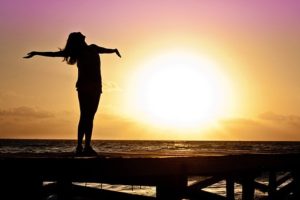 Welcome to The Indigo Garden Initiative, an Intuitive and spiritual mentoring program where finding your spiritual true self is our number one intention!
Being intuitive and empathic may not always seem like an easy life. In fact, sometimes it could feel overwhelming, isolating, and out of this world if we have not been brought up with such thinking.
If you do not know who to talk to, or worse yet, afraid of what others might say or think, you may have found it seemed easier to not discuss it at all. Yet, there is this aching, this pull, this deep desire inside of you to explore your true self. And that is truly what this all is—Who You Truly Be!
Well, I am so happy you have found Indigo Healings and Mentoring.      
You have finally found someone you can talk to

You don't have to be alone anymore

You have found the space of a new and cutting edge, brilliant path to embracing the empath in you and learning techniques that will actually make it FUN! Yes, I said fun….
If you are searching for Spiritual guidance and Intuitive mentoring, read more about my offering and how truly uniquely designed it is for people such as your self wanting more joy and ease with your gifts rather than how to just 'manage' them. Your gifts are superpowers and a way to live your purpose in the world. Indigo Mentoring is not about harnessing them, it's about embodying and owning who you freaking came here to be! Acknowledge and Claim YOU!
The Indigo Garden is what I call my specific private 3 month mentoring Initiative.
Are you astutely aware of others' moods and integrity?
Do you find large groups overpowering and draining of your energy?
Do you frequently have an undefined instant knowing of situations?
Are you aware of the unseen earthly or angelic energies or the spirit world?
Do you feel better alone or with nature and animals rather than groups of people?
Are you often light-headed or have been told you are unfocused?
These are just a few of the questions we address in my Indigo sessions during which we tune into how YOU communicate with the Earth, your body, and other people. We explore all of the tools that would specifically support YOU and what you'd like to focus on in our time together. So if you would like to:
Be more comfortable in your body
Communicate more easily and effectively with others, INCLUDING the spirit world
Use tools to understand your empathic awareness better
Practice developing and trusting your intuition
Get super clear and enjoy delving into your innate, undeniable divine gifts you came to this lifetime with……
You have found your home, your answer to how to explore your true self, and the guidance, love, and support you have been seeking your whole life!
Here are the two ways you can dive into Indigo Healings' Spiritual guidance mentoring:
One time session, The Indigo Garden Tour. We will spend 2 hours together focusing on:
* which area of your life you would like most support with in regards to your intuitive gifts that may appear now to be struggles or keeping you from seeing your path
* bring to the session what is your biggest challenge that you would like spiritual tools for
* describe what results you wold like to accomplish in our time together whether it is being able to comfortably attend social functions, have a loving, balanced relationship with a partner, explore your psychic awareness more, learn tools so that you 're not constantly taken on the pain of others and the world. 
Session includes:
* A personalized meditation
* Specific list of techniques for you to take that is created during our session and unique only to you
* Resources to follow up with to further support you like book titles and videos
* Safe and friendly space where you can open up and share your spiritual thoughts like never before
* Know that you are in a sacred space in which I have no preconceived or precalculated general instructions.
All of my guidance will be original and never heard of before directly from your guides and higher self
* A new bright light shining upon your true self and a deeper knowing that you are here to glow
Investment: $210
3 month Indigo Garden Harvest
I

ntuition Confidence and Your Life's Purposes Coaching
Acknowledging your own capacity to be able to tap into your own intuition.
Ready to free yourself from the constant doubting and questioning of your choices and ?
How much more would you enjoy your life if you weren't always stopping and questioning yourself and spending so much of your time asking friends and family what they think you should do?
We all have this innate capacity to know and be aware of how to choose something. It's simply a matter of being entrained to believe someone else knows better. We spend more time judging ourselves than feeling empowered and confident.
Call it what you'd like, animal instinct, intuition, awareness, psychic gifts, as an energy being you ARE able to read, measure, choose that which is right for you.
If you've disconnected from this capacity, for whatever reason, and you're tired of always doubting and not trusting yourself, and judging you for being 'wrong', would you like to have ease accessing what's already in you???
Why Would I Choose Intuitive Confidence Coaching?
You are frustrated with doubting yourself with every choice you make

You are tired of the time it takes to seek outside of you

You are exhausted by the judging you place on yourself for not listening to that 'little voice in your head'

You are done feeling insecure

You long to be that confident, poised leader in the room

You have a burning desire to do and be so much more

You would like more ease in your world

You JUST KNOW
What are the benefits of Intuitive Confidence Coaching?
Learning how YOU tap into your intuition

Diminishing the draining self-doubt you let weigh you down

Gaining more time in your life without having to question every choice

Feeling empowered and in more control of making choices

Becoming more independent in all areas of your life

Experiencing the freedom of choosing for you

Knowing You can finally be the person in the room who can create and choose

Choosing from confidence, rather than from doubt or fear of others' judgment of you, makes for a more joyful life of ease and space
What makes this possibility so unique and different that choosing it will rock your world?  
It is based on the targets you set to accomplish, not mine

Each session is designed based on Your energies and questions in that moment

You collect practical, easy tools to use on yourself that will last a lifetime

Lifetimes of patterns and taught behaviors can be eliminated through the unique, breaking edge clearing and healing processes you will learn

Much if it is based on your needs so it is created by your own intuition; it will be more potent to you than if someone handed you their way

The ease in creating your own confidence building system is priceless compared to trying to squeeze into someone else's

Formulating your own creation will reduce the tendency to self-judge if someone else's way doesn't work for you
What are the overall targets Intuitive Confidence Coaching sets out to offer you?  
Uniquely designed confident-building system 

Clearing and healing sessions

Access to your natural gifts and capacities

Understanding your body as a navigation tool and cohort

Ease with all areas of your life

Teaching tools you can share with others

An opening to a world of infinite possibilities

Acknowledging a potency you've never experienced before
This intuitive and confidence program is for you if you:
Would like support with your special intuitive gifts

Are searching for someone you feel comfortable with and trust implicitly 

Are being guided to take your next step

Are ready to explore your world of infinite capacities beyond your imagination
As an Intuitive, Psychic, and Energy Worker, having used Reiki, Laws of Attraction, and Access Consciousness for over 20 years, you can be sure that I will gently support you on your journey into self-exploration of your intuitive capacities.
You will be held in compassionate space as you open up as swiftly or slowly as you choose.
The goal is to supply you with the tools to continue this journey confidently and joyfully on your own.
My purpose offering this specific intuitive mentoring is to empower you and to help you remove those fears keeping you from BEING YOU, ACKNOWLEDGING YOUR GIFTS THAT ARE WAITING FOR YOU.
Whatever those gifts and capacities are that come to life in our time together, know that here is your invitation to safely, and even playfully, finally embrace them!
Available online and in-person
20 minute Discovery Consult

90 minute initial 1-1 session during which we talk about your gifts and goals

3 45 minute check-in calls

3 scheduled clearing and energy work sessions

tools and resources to practice and play with that match energy of each session and call

recordings of all calls to continue the magic

unlimited email support
Investment: $950