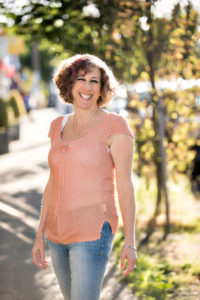 Intuition Confidence Coaching
Acknowledging your own capacity to be able to tap into your own intuition.
Ready to free yourself from the constant doubting and questioning of your choices and ?
How much more would you enjoy your life if you weren't always stopping and questioning yourself and spending so much of your time asking friends and family what they think you should do?
We all have this innate capacity to know and be aware of how to choose something. It's simply a matter of being entrained to believe someone else knows better. We spend more time judging ourselves than feeling empowered and confident.
Call it what you'd like, animal instinct, intuition, awareness, psychic gifts, as an energy being you ARE able to read, measure, choose that which is right for you.
If you've disconnected from this capacity, for whatever reason, and you're tired of always doubting and not trusting yourself, and judging you for being 'wrong', would you like to have ease accessing what's already in you???
Why Would I Choose Intuitive Confidence Coaching?
You are frustrated with doubting yourself with every choice you make
You are tired of the time it takes to seek outside of you
You are exhausted by the judging you place on yourself for not listening to that 'little voice in your head'
You are done feeling helpless and insecure
You long to be that confident, poised leader in the room
You have a burning desire to do and be so much more
You would like more ease in your world
You JUST KNOW
What are the benefits of Intuitive Confidence Coaching?
Learning how YOU tap into your intuition
Diminishing the draining self-doubt you let weigh you down
Gaining more time in your life without having to question every choice
Feeling empowered and in more control of making choices
Becoming more independent in all areas of your life
Experiencing the freedom of choosing for you
Knowing You can finally be the person in the room who can create and choose
Choosing from confidence, rather than from doubt or fear of others' judgment of you, makes for a more joyful life of ease and space
What makes this possibility so unique and different that choosing it will rock your world?
There is no 1 blueprint I fit you into
Even each session is designed based on Your energies and questions in that moment
It is based on the targets you set to accomplish, not mine
You collect practical, easy tools to use on yourself that will last a lifetime
The energetic clearings and healings I provide add a component usually not found in 'coaching' programs
Lifetimes of patterns and taught behaviors can be eliminated
Since it is created by your own intuition, it will be more potent to you than if someone handed you their way
The ease in creating your own confident building system is priceless compared to trying to squeeze into someone else's
Formulating your own creation will reduce the tendency to self-judge if someone else's way doesn't work for you
Your own creation for accessing Your intuition and knowing will establish a deeper sense of confidence and trust in your results—your proven way of developing your own system
What are the overall targets Intuitive Confidence Coaching sets out to offer you?
Uniquely designed confident-building system for a lifetime
Clearing and healing sessions
Show you how to destroy limiting beliefs
Access to your natural gifts and capacities
Understanding your body as a navigation tool and cohort
Empowering sense of self accomplishment
Joy in knowing this gift is inside of you
Ease with all areas of your life
A teaching tool you can share with others
An opening to a world of infinite possibilities
Acknowledging a potency you've never experienced before
NOTHING YOU CAN DO HERE IS WRONG!
This is not a list of the 10 steps required to become a psychic or medium.
Every second committed to your infinite self is a choice that creates the next possibility for you.
And the energy of each step, the tools for each person, will be different in this mentoring program.
Each coaching session uncovers the essential tool for you in that moment.
This is the most unique Intuitive Mentoring Program as I do not plan what you need to go to your next step. I simply read your energy every session and we create what is required from that information. NOT from an already decided upon series of techniques. This is for you and you alone!
This intuitive and confidence program is for you if:

You would like support with your special intuitive gifts
Searching for someone you feel comfortable with
Feel you are being guided to take your next step
You can first clear why you are afraid so fearlessly, lovingly explore your world of infinite capacities
As an Intuitive, Psychic, and Energy Worker, having used Reiki, Laws of Attraction, and Access Consciousness for over 20 years, you can be sure that I will gently support you on your journey into self-exploration of your intuitive capacities.
You will be held in compassionate space as you open up as swiftly or slowly as you choose.
The goal is to supply you with the tools to continue this journey confidently and joyfully on your own.
My purpose offering this specific intuitive mentoring is to empower you and to help you remove those fears keeping you from BEING YOU, ACKNOWLEDGING YOUR GIFTS THAT ARE WAITING FOR YOU.
Whatever those gifts and capacities are that come to life in our time together, know that here is your invitation to safely, and even playfully, finally embrace them!
3 Month Coaching

All available online and in-person
* 20 minute Discovery Consult
* 90 minute initial 1-1 session during which we talk about your gifts, goals, and
what is inspiring you at this time. This session also includes energy work and clearings to support your goals
and to empower you to start acknowledging and using your gifts
* WEEKLY check-in calls
* 3 scheduled clearing and energy work sessions (45 minutes each)
* Set of tools and resources to practice and play with that match energy of each session and call
* recordings of all calls to continue the magic
* pdf's of tools from each call and session
* unlimited email support
Investment
$1050
Imagine Being ALL of you.
Come forward fearlessly and joyfully with all of your magical gifts you Be and have!