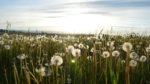 Access Consciousness
Who's reality have you been living?
Have you spent your whole life pleasing, fulfilling, and following culture, your family, and friends?
Can you stop and consider a time when you said something, hesitated, and somewhere inside of you had this sinking feeling that you did not believe or resonate with what just said?
Access Consciousness is about "including everything and judging nothing." It is a health and wellness modality that includes gentle energy and body work, classes for transformation, certified facilitators, and creation exercises. What is Does is provides the world with tools to empower us to choose, change, and create the life we desire. Even if you do not have a clue what that is, since you have spent your whole life living a life someone else created, these practical tools give you clarity and power to design a life of joy and ease.
It all begins with 32 points on the head, Access Bars®. Here is the description of this powerful session I offer to the world: http://www.bars.accessconsciousness.com/index.asp
Are you ready to undo others' beliefs, thoughts, and conclusions that have been deeply ingrained in your being and step into YOUR OWN consciousness?
Are you waiting for You to expand, create, and finally live your life?
Are you willing to create and generate your field of wishes into fruition?
Your infinite being, and clarity, is on the other side of your Access Bars® session!
Email for more info or Book Now!
Other Access Consciousness tools I have the pleasure of sharing with you in sessions are:
Access Bars® sessions discharging all the thoughts, ideas, and beliefs that are not yours
Access Bars® Classes–8 hour training if you would like to learn how to give Bars sessions to others and
become an Access Bars Certified Practitioner
Access Consciousness Energetic Face Lift ®
Access Consciousness Body Work Processes
Access Consciousness Verbal Processes and a reading of your energy (this can be offered at a distance and is included in coaching packages)
Access Bars® Class
First  Class $350
Repeat Classes $175